Ooredoo Your DNS Protection Tunnel Free Unlimited Internet Trick 2021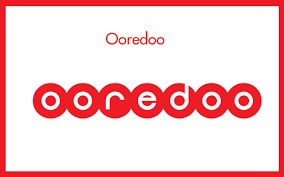 We are here with another Ooredoo free unlimited Internet trick but this time on the Your DNS Protection Tunnel  VPN for the free net tunneling.
This trick was confirmed as at the time of this post to be working without any form of limitations. What you need is your Ooredoo Oman SIM card, the latest version of the Your DNS Protection VPN app the settings for the trick to go through.
One vital requirement for the trick to run is a little pack that will give the user unlimited free net access. This pack is called "Streaming On" and depending on your want, you can purchase either the daily pack or monthly for it to work.
The daily pack lasts for 24 hrs and can be purchased for BZ 0.500 using the *141*600# activation code. To cancel the 24 hrs pack, you will simple dial *141*600*1#. For the monthly pack which costs a fee of 10 OMR for 30 days, you will dial *141*700# and *141*600*1# to cancel the subscription pack.
Once you are done with the above, you are ready to surf free unlimited Internet access. Follow the procedures shown below, configure and enjoy free unlimited Internet access.
Please and please, if you have any question related to this trick, don't hesitate to reach out to me on Telegram. Talking about Telegram, join us on our social platforms via the links below for more free net tricks.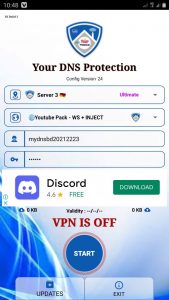 Requirements:
1. An Ooredoo Oman SIM card with zero data and with the Package
2. An Android device, iOS, or PC.
3. Your DNS Protection tunneling app
4. The configuration settings
Procedures:
1.Install Your DNS Protection VPN from Playstor
2. Select Playod or Setting Youtube Pack
3. Select Any server or Auto
4. Put User & Password
5. Now click on Start and then wait for the connection to go through. When it does. minimize and enjoy free net access.
Ooredoo Your DNS Protection Tunnel Free Unlimited Internet Trick 2021