Movistar Spain Free Unlimited Internet tricks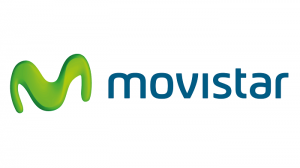 Today I want to share with you free internet using tricks for Spain Movistar Sim users.Follow my Instruction…
Requirements:
* A Movistar SIM From Spain card with zero data and call credit
* An Android Device
* Your SOCKS SSH TUNNEL or any tunneling app of your choice (Find the link below)
* The configuration settings
Procedures:
* Click here to download SOCKS SSH TUNNEL or here to download any tunneling app of your choice.
* Install the app and then open it.
* Click on Stealth settings and then turn it on
* Now configure this way: Inject and SSL both method are working
Connection Protocol: SSL
Connection Port: 8080 or 443
Connect via Parent Proxy: Don't Enable
Custom TCP/HTTP Headers: Enable
Host: www.movistar.com.es
Request Method: Get
Injection Method: Normal
Reverse Proxy: Tick
Forward Host: Tick
Online Host: Tick
Keep-Alive: Tick
User-Agent: Tick
Generate, Validate and then Save
Now click Save in the Stealth Settings.
You can try ssl method also both are working…
Advance SSL Settings: Enable
Spoof SNI Host: Tick
True SSL (Anti DPI): Don't Tick
Spoof Host: Port Tick
Spoof Host: www.movistar.com.es
Spoof Port: 8080 or 443
Click
** Click on connect and then wait for your connection to go through. When it does, open your browser and enjoy free unlimited
Internet Access.
Note: This post is for EDUCATIONAL purpose only! You are responsible for your action and usage of it.
Movistar Spain Free Unlimited Internet tricks